RECI Education Forum
"Mind the Gap"
An alternative approach to addressing challenges and building pathways to bridge educational gaps worldwide
We are thrilled to invite you to a dynamic and inclusive event dedicated to tackling the gaps in education and advancing Sustainable Development Goal 4 (SDG 4). Join us for a day of thought-provoking discussions and our joint effort to develop innovative solutions regarding the critical challenges in education worldwide.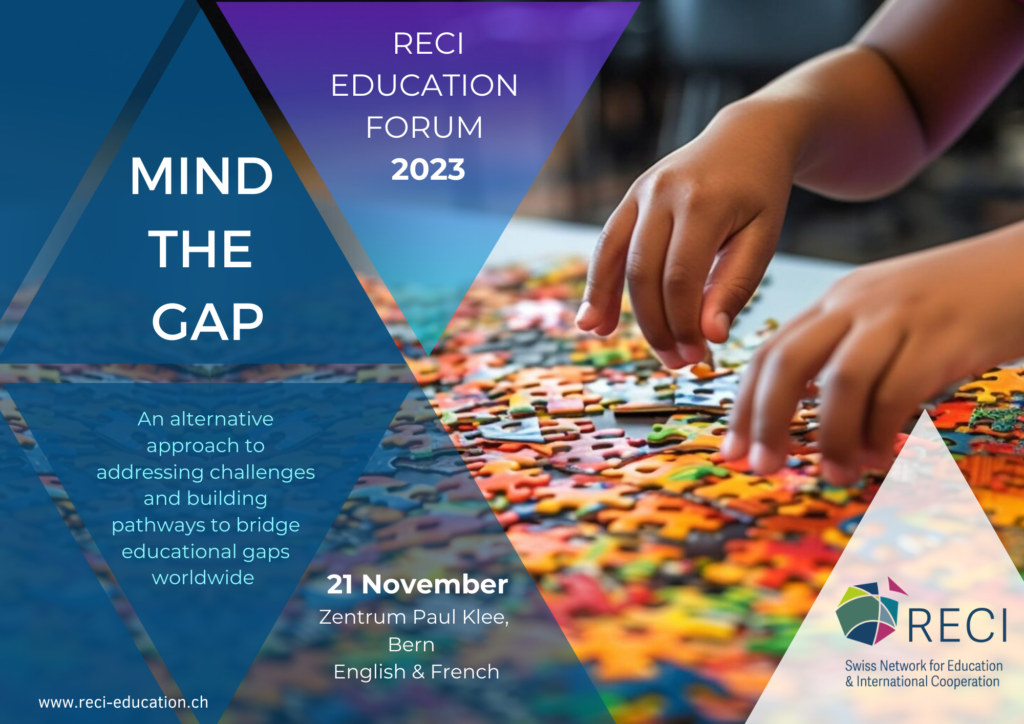 The RECI Education Forum 2023 is a unique opportunity to foster change and innovation in education. The event will bring together practitioners, researchers, policy makers and thinkers to highlight well- and lesser-known gaps, that pose a challenge in the realisation of SDG 4 to "ensure inclusive and equitable quality education and promote lifelong learning opportunities for all" by 2030.  This year's forum adopts an unconventional approach, focusing on the broad theme "Mind the Gap" and utilising the Open Space Methodology, giving all participants the opportunity to put forward those themes that are most relevant for them. Together, we will explore various gaps in education, discuss their interconnections, and develop practical solutions. 
IMPORTANT INFORMATION FOR ONLINE PARTICIPANTS : Only opening panel discussion will be accessible online. This part will take place from 9.30am to 10.45am CET.
Organising Committee : 
The RECI Education Forum 2023 is organised by RECI and representatives of its three thematic working groups: 
Thibaut Lauwerier (eduCoop), Luise Schurian (SA4D), Nina Volles (Paeradigms), Derya Kaygisiz (Save the Children), Beatrice Schulter & Nadine Bernasconi (RECI).